The World Service Meeting
Since its inauguration in 1969, the World Service Meeting (WSM) has provided an ongoing international forum for shared experience and ideas on carrying the A.A. message of recovery from alcoholism. Held biennially, the event alternates between New York and other locations around the globe, and has convened in such diverse cities as Cartagena, Colombia; Auckland, New Zealand; Oviedo, Spain; Malahide, Ireland; Mexico City, Mexico; Warsaw, Poland; and Durban, South Africa. Participating countries select delegates to attend this meeting.
The primary purpose of the World Service Meeting is the same as that of all A.A. activity: to carry the message of recovery to the alcoholic who still suffers, wherever in the world they may be, whatever language they may speak. The World Service Meeting seeks ways and means of accomplishing this goal by serving as a forum for sharing the experience, strength and hope of WSM delegates who come together every two years from all parts of the world.
Described as a living and growing exchange of experience responding to the needs of A.A. worldwide, WSM sessions cover a broad range of issues pertinent to the development of A.A. in participating countries.
World Service Meeting Report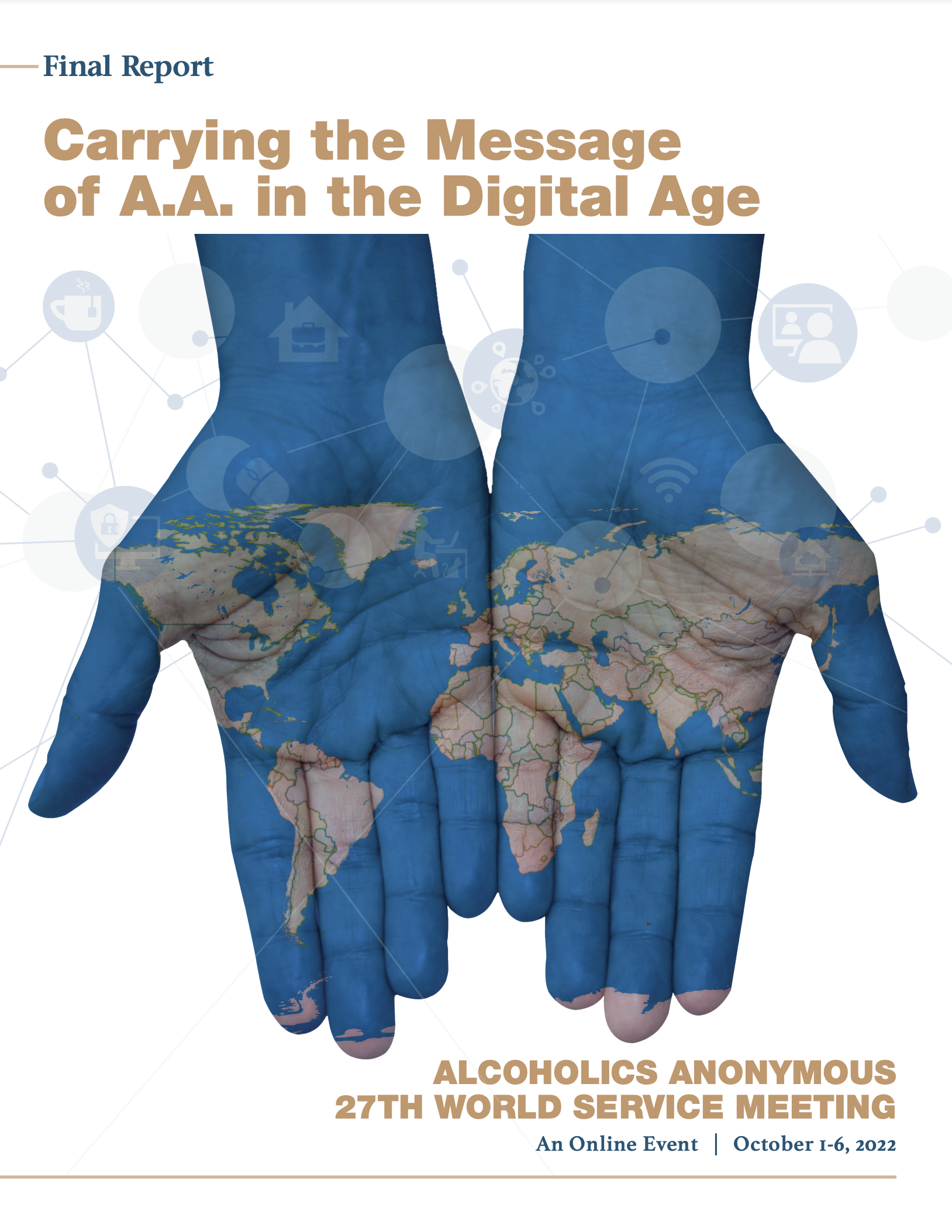 A detailed report of the biennial World Service Meeting includes presentations, country service highlights, committee reports, reports of interim and zonal meetings and workshop summaries.