Visiting the Archives at G.S.O
Please note that tours of the office and visits from outside guests remain suspended.
Effective October 1, 2021, employees have returned to the General Service Office of Alcoholics Anonymous World Services, Inc. located at 475 Riverside Drive, New York, NY. As the COVID-19 pandemic continues to impact individuals and businesses around the world, we have taken steps to ensure that our office environment is safe for return.
We hope to reevaluate this in summer 2022.
We look forward to seeing you. In the meantime, you can visit the Online Archives.
To receive assistance most quickly, please email your correspondence directly to G.S.O. via email or contact us. If you are a member and are considering sending a Seventh Tradition contribution, please note that you can also make a contribution online.
If you are seeking help with a drinking problem, please check with your local A.A. office by visiting A.A. Near You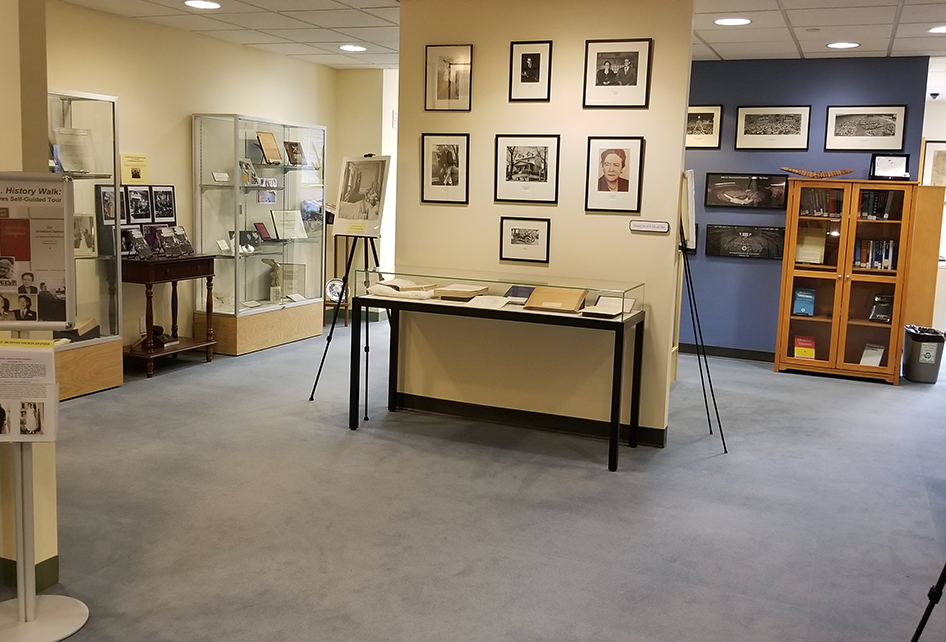 The A.A. Fellowship is one of the world's major sociohistorical movements. We owe it to future A.A. members, as well as to historians, scholars and researchers, to maintain as complete a record as we can of this society at all times, so its message, meaning, and contributions, not only to alcoholics but in other problem areas, can be recalled and assessed for whatever future purpose, fully and accurately."
— Nell Wing (nonalcoholic), G.S.O.'s first archivist
Mission of the Archives
The mission of the Alcoholics Anonymous General Service Office Archives is:
to document permanently the work of Alcoholics Anonymous
to make the history of the organization accessible to A.A. members and other researchers
to provide a context for understanding A.A.'s progression, principles and traditions
Purpose of the Archives
Consistent with A.A.'s primary purpose, the Alcoholics Anonymous General Service Office Archives will:
receive, classify and index all relevant material considered to have historical importance to A.A.
hold and preserve such material
provide access to these materials, as determined by the archivist in consultation with the trustees' Archives Committee, to members of A.A. and to others who may have a valid need to review such material, contingent upon a commitment to preserve the anonymity of our members
serve as a resource and laboratory to stimulate and nourish learning
provide information services to assist the operations of A.A.
promote knowledge and understanding of the origins, goals and programs of A.A.
Collection Details
We are a repository for official and unofficial records that document A.A.'s history in the U.S. and Canada. These materials related to the origin and development of the A.A. Fellowship include:
personal collections
manuscripts
correspondence
publications
photographs
memorabilia
Our job is to care for these records permanently. We provide proper facilities and procedures to ensure their preservation. See the details of our collection scope, acceptance of donations, and policies.
Access to Archival Records
A.A. members and non-A.A. members can access materials in the Archives for research. Our Archives staff will be glad to help you find what you are looking for.
View the Archives Access Page for details on our policies and application materials.