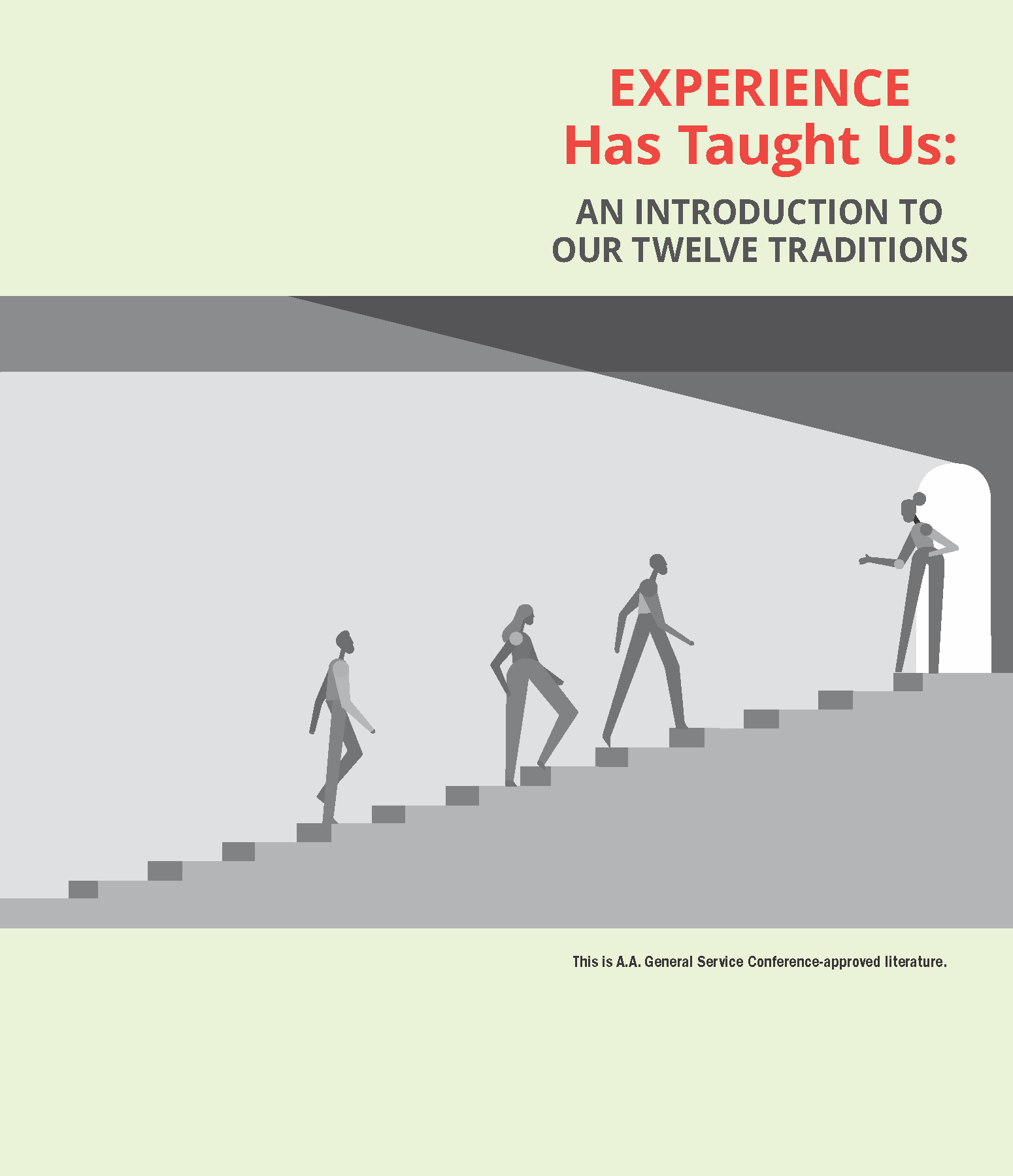 P-91 - Experience Has Taught Us: An Introduction to our Twelve Traditions
Through image and text, this new (2021) pamphlet offers concise descriptions of the Twelve Traditions, discussing how (and why) these important guidelines came to be and illustrating how they serve to protect A.A. unity in real world situations. Foundational A.A. principles such as anonymity and self-support are explored along the way.

General Service Conference-approved.