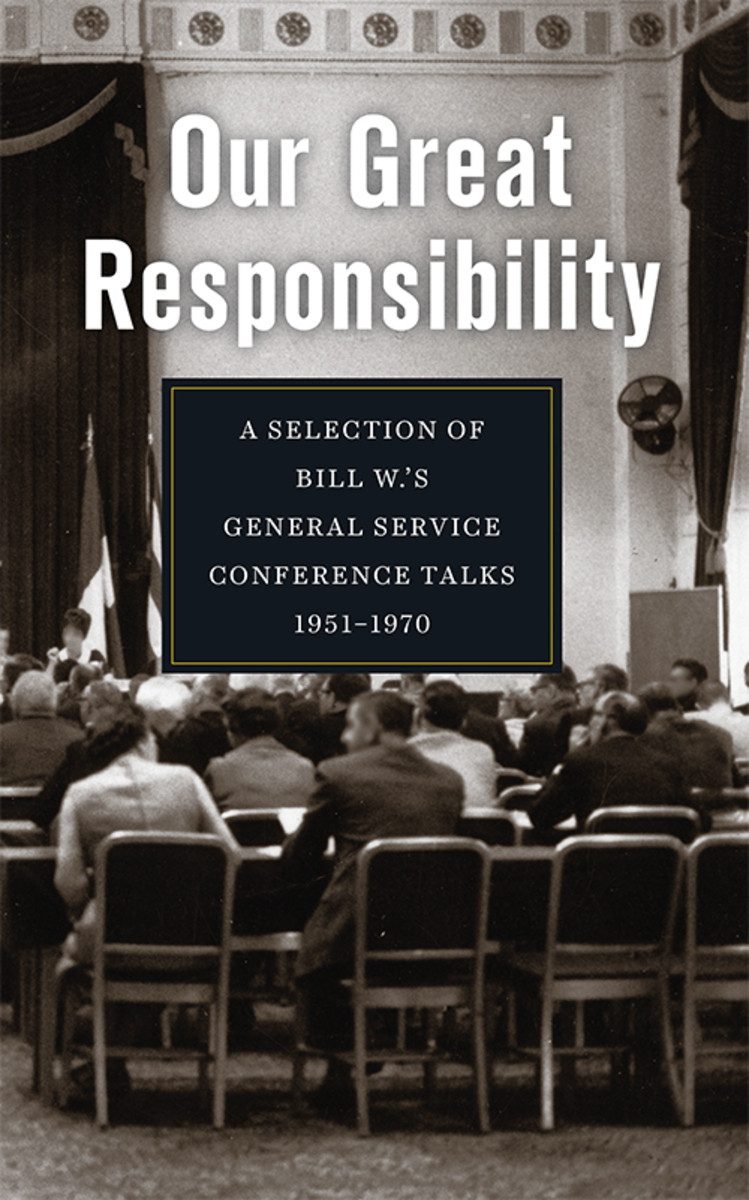 B-70 Our Great Responsibility
A selection of Bill W.'s General Service Conference talks from 1951 to 1970. Timeless and timely, these 16 talks give fresh perspectives on the A.A. Fellowship in our co-founder's own words. Chapters also cover the early history of Alcoholics Anonymous and include talks given by early "friends of A.A." With over 60 color and black-and-white images.
General Service Conference-approved.