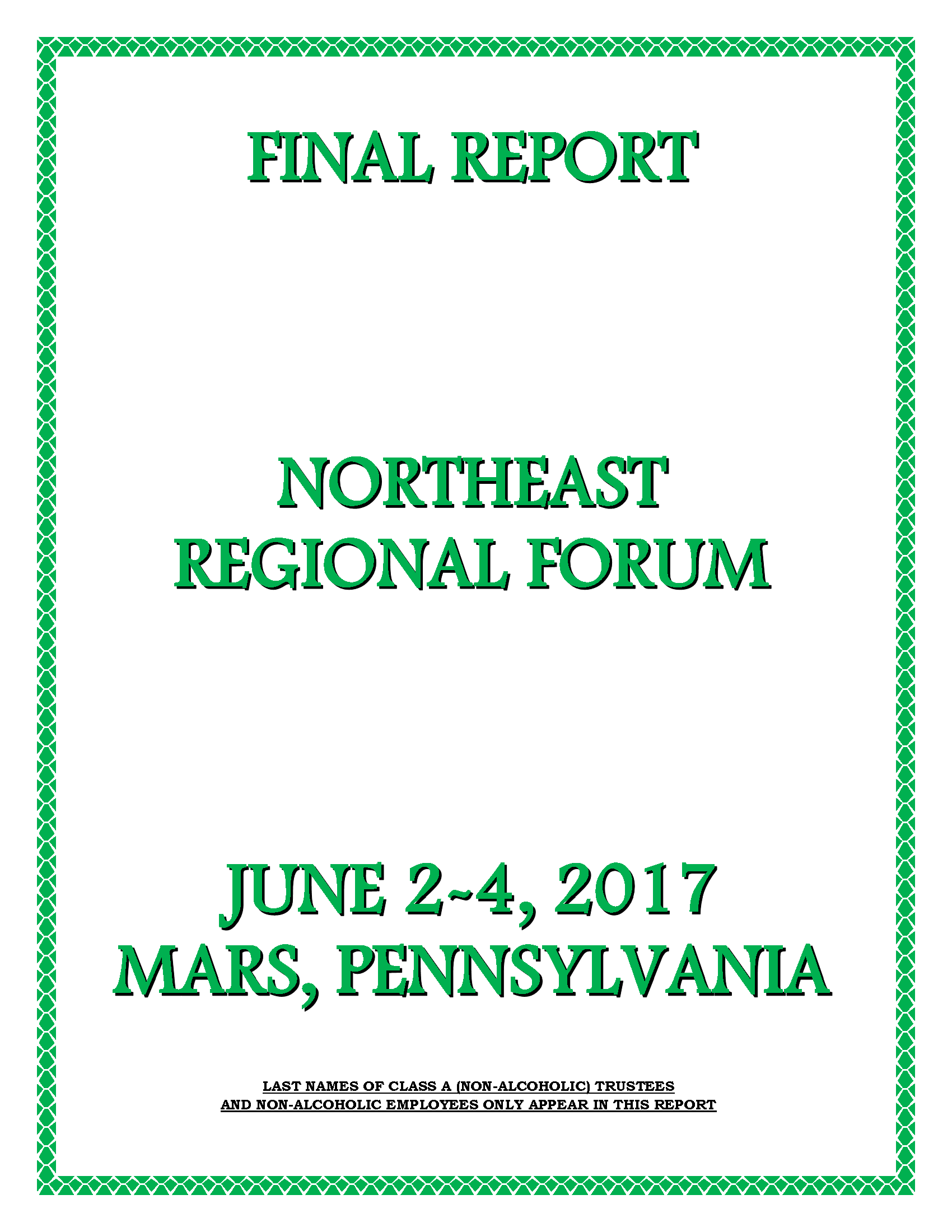 June 2-4 Mars, Pennsylvania
Topics included:
Supporting Grapevine: From Your Story to Service
Carrying the Message into Correctional Facilities
Service Sponsorship
Spirituality
Serving as G.S.R. (General Service Representative)
How to Keep Service Work More Interesting
Supporting La Viña: From Your Story to Service
Young People in A.A. and General Service
Accessibilities: Making the A.A. Message Accessible to All
Bridging Differences to Carry A.A.'s Message
A.A.'s 7th Tradition: How Money and Spirituality Mix
Cooperating with Professionals About A.A.
Safety in A.A.
Financing A.A. Services into the Future
Remembering Our Primary Purpose in Service
Attraction Rather than Promotion in Public Information
Extending the Hand of A.A. to the Newcomer
Watching the Parade: How Do We Grow Our Fellowship?