This clergyman was influential during his lifetime to many, including A.A. co-founder Bill W.  Dr. Sam Shoemaker (1893-1963) helped many alcoholics through his work at Calvary Church in New York. His ideas were fundamental and instrumental to the development of the A.A. program.
Biography
Samuel Moor Shoemaker was born on December 27, 1893, in Baltimore, Maryland. He attended St. George's, an Episcopal boarding school in Newport, Rhode Island. Sam then attended Princeton University starting in 1912. In 1917, he went to China to start a branch of the YMCA and teach business courses. While there, he met Frank Buchman, founder of the Oxford Group. After his time in China, Sam returned to Princeton in 1919. From 1922 to 1933, Buchman visited him often. Sam later traveled with Buchman in Europe, the Middle East, and India. They performed missionary work similar to their time in China. In 1925, he married Helen Smith.
Calvary Church in New York contacted Sam during the winter of 1923-24. They were seeking a young and energetic new rector and believed he could fill that role. Through Sam's efforts, attendance grew considerably over his first few years. He also recognized that the buildings of Calvary Church were old and in need of an update. During 1927 and 1928, Sam sold some of the Church property and razed the old rectory. He then built Calvary House, a multipurpose building that housed church facilities. It opened in 1928. 
In 1951, Calvary Church in Pittsburgh contacted Sam to become the rector there. The Bishop himself called Sam to convince him to accept the position. He accepted, and in 1952 became the rector of that church. After ten years at Calvary Church in Pittsburgh, Sam retired as the rector there on January 1, 1962. The following year, on October 31, 1963, he passed away in Maryland.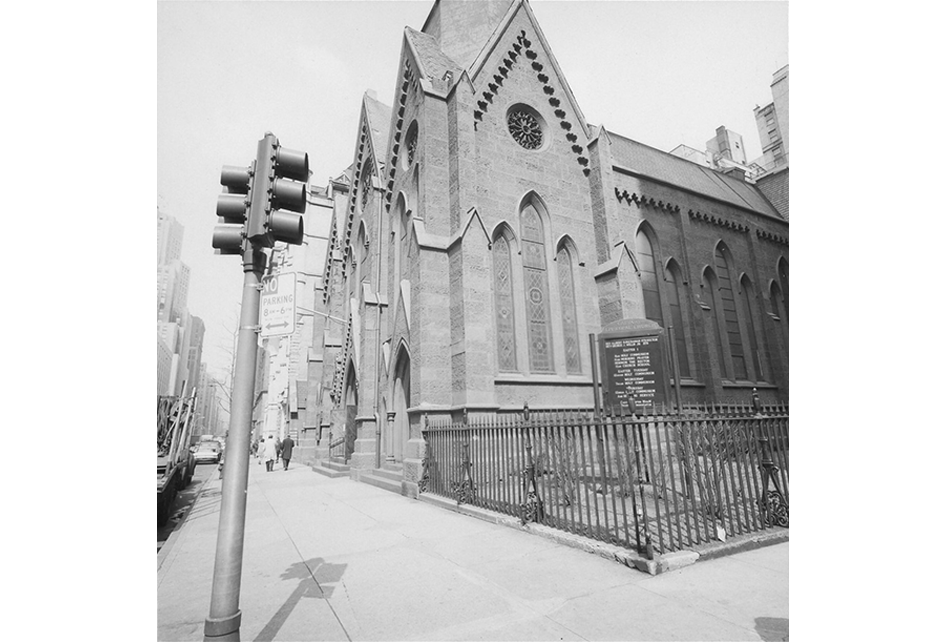 Friend of A.A.
Bill W. once wrote in the AA Grapevine that "Dr. Sam Shoemaker was one of A.A.'s indispensables. Had it not been for his ministry to us in our early time, our Fellowship would not be in existence today." His help for A.A. was tangible even before the Fellowship began to exist. As the head of Calvary Church, Sam built Calvary House, which served as a hostel where Ebby T. stayed for a time. Sam also ran Calvary Mission, a place for "the down-and-out," which Bill W. visited in 1934 near the end of his drinking.
Sam was also an early member of the Oxford Group, having met founder Frank Buchman in 1918 in China. The close association of early A.A. to the Oxford Group ensured Sam's connection with Bill W. and other members.
At first, Sam was unhappy with the alcoholics' decision to hold independent meetings. Later, after Sam left that Group in 1941, he apologized to Bill W. for the disapproval and lack of encouragement from the Oxford Group.
Bill W. made it clear that Sam "passed on the spiritual keys by which we were liberated." The first three Steps of Alcoholics Anonymous were inspired in part by Sam. He also influenced many other Steps.
The early A.A. got its ideas of self-examination, acknowledgment of character defects, restitution for harm done, and working with others straight from the Oxford Groups and directly from Sam Shoemaker, their former leader in America, and from nowhere else."
— Bill W.
Dr. Shoemaker helped A.A. in fundamental ways. Physically, he provided refuge for alcoholics in New York through Calvary Church. Spiritually, he directly influenced the Twelve Steps and the nature of A.A.'s program of recovery. His long and close friendship with Bill W. provided support to the co-founder. Sam helped the Fellowship weather its fledgling years.