P-52 AA Grapevine and La Viña: Our Meetings in Print
Provides basic information on Grapevine and La Viña magazines — A.A.'s "meetings in print" — including their history, how to submit stories, and becoming a Grapevine or La Viña representative for your group. 
General Service Conference-approved.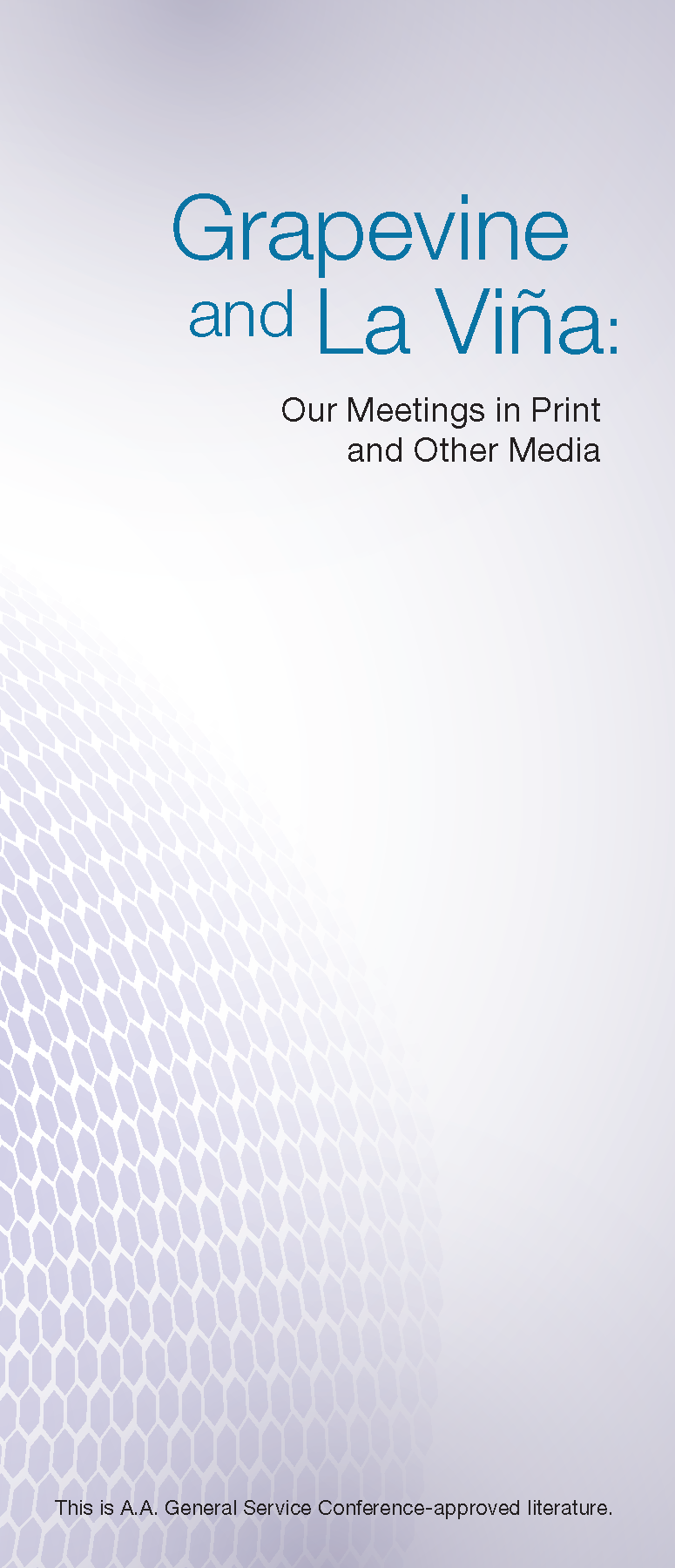 Printing a single copy of this item is permitted, in accordance with A.A. World Services, Inc. Content Use Policy.